CBD Capsules
Natural Stacks Plus Dream CBD and Omega CBD Review: Worth It?
CBD products are becoming a natural method of getting cannabidiol into the body. Experts reveal that CBD from natural hemp could be beneficial to the human system. For example, numerous folks take CBD to fight chronic joint pain, alleviate stress, improve sleep quality and fortify disease-fighting mechanisms. You can take CBD in various forms, including oils, tinctures, topical creams, and CBD gummies. It is best to get CBD products from reputable manufacturers that use high-quality hemp plants from local organic growers. Many CBD products in the market may not offer you any health benefits as they contain negligible amounts of CBD. Also, some makers add toxic additives to their products which cause harm.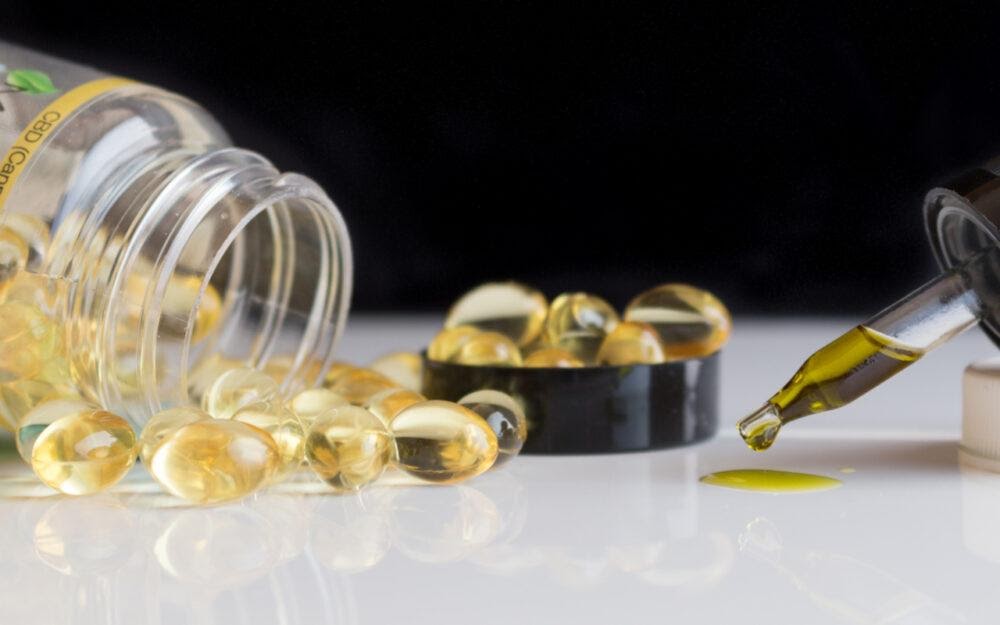 Natural Stacks Omega CBD and Dream CBD – What are they?
Natural Stacks is a reputable supplement company famous for producing quality formulas. The company markets Omega CBD and Dream CBD premium quality supplements that can aid you to sail calmly throughout the day and boost your sleep quality at night. Each of these broad-spectrum CBD pills is easy to swallow and delivers multiple benefits to the users. Natural Stacks claim that they source all their hemp from an organic farm in Willamette Valley, Oregon. Additionally, the company claims that the Southern Oregon farms are the best producers of artisanal hemp.
Key features
Omega CBD and Dream CBD are exclusively available on naturalstack.com and nowhere else.
Both Dream and Omega CBD are available without a prescription
Dream CBD and Omega CBD are products from USDA licensed hemp
Natural Stack uses a CO2 extraction and distillation process to ensure you get premium quality CBD
Both contain less than 0.3 percent THC levels thus cannot make you "high" or euphoric
Dream and Omega CBD are free from allergens, GMOs, artificial additives, fillers, and binders
Natural Stack claims that they are unlikely to cause any side effects
The manufacturer claims that the facility that creates Dream CBD and Omega CBD are GMP and FDA certified in the US.
Natural Stack claims that each batch is the third party verified to ascertain quality, potency, and purity.
Each Dream CBD and Omega CBD comes with a 30-day money-back guarantee.
Natural Stacks Omega CBD – 300mg
Omega CBD is a broad-spectrum CBD oil infused with Omega-3 oil obtained from the algae. It comes in the form of easy-to-swallow capsules. Omega-3 are fatty acids that increase the absorption rate and effectiveness of CBD. As per Natural Stacks, if you do not get adequate omega-3 through diet formulas or your diet, only a fraction of CBD can get absorbed into your system. The fatty acids also allow CBD in the digestive tract and blood to get into the needed cells for better health. Each Omega CBD capsule has a THC level of under 0.3 percent; hence you need not be worthy of getting euphoric or psychotic after taking this product. Additionally, it is free from dangerous stimulants that lead to addiction. Also, there are zero additives, fillers, preservatives, and other toxins in Omega Broad Spectrum CBD.
Benefits of Omega CBD Oil
Omega CBD oil can help fight chronic pain and inflammation as it is rich in antioxidants.
It can alleviate stress and moods by regulating stress hormones
Omega CBD can boost your metabolism, which helps you start the day with high levels of energy. Equally, it can help you stay active for extended periods leading to better productivity.
Natural Stacks claim that Omega CBD can boost your brain's function by enhancing concentration, focus, and alertness. It can also inhibit brain fog and help you stay active.
It can support better blood circulation leading to better heart, skin, and gut health.
How to consume Omega CBD oil
Each Omega CBD bottle contains 30 potent pills. As per the maker, you should consume one Omega CBD capsule daily in the morning before breakfast. However, Natural Stacks suggests that you start with a daily dose of half a tablet if you have never tried any CBD products. However, please do not exceed the recommended Omega CBD dosage unless your physician authorizes it.
Dream CBD Oil – 450mg
Dream CBD oil can help you get better quality sleep. Natural Stack claims that Dream CBD supports better sleep and can help you wake up rejuvenated regardless of the number of hours you sleep. The broad-spectrum CBD in this product allows you to fight insomnia and helps you to fall asleep more quickly. Each Dream CBD pill is infused with lavender+olive oil and melatonin to combat stress and anxiety while promoting the necessary relaxation needed for quality sleep.
Benefits of Dream CBD
Dream CBD helps you fall into a deep and soothing sleep, allowing all your body cells to rejuvenate and reinvigorate for better functioning.
It can help you wake up feeling refreshed regardless of the number of hours you spend sleeping.
A combination of CBD and melatonin in Dream CBD can make you sleep faster and for longer durations.
It can fight stress and anxiety that prevent you from getting adequate sleep.
How to consume Dream CBD
Natural Stack strictly recommends taking Dream CBD at least 30 minutes before bedtime. Users must not take it at any other time of the day as it induces sleep. Beginners should take half Dream CBD pills, while seasoned CBD users can take a single capsule daily for better sleep. Similarly, Natural Stack recommends that you stay away from beverages and foods that can affect your sleep quality, such as energy drinks, coffee, and tea. Also, Dream CBD consumers should not ingest more than the recommended daily dosage. In addition, when you consume Dream CBD capsules, do not drive or operate any machinery.
Side effects of Omega CBD and Dream CBD
Natural Stack warns against consuming more than the recommended daily dosage. If you have any doubts concerning the dosage, the maker recommends consulting with your physician. Generally, Omega CBD and Dream CBD are from 100% natural ingredients hence unlikely to cause any adverse reactions. However, in the unlikely event that any of these Natural Stack's products make you sick, then it is best to get medical help and quit the dosages. Also, do not take these CBD products if you are under any medications unless your doctor authorizes them.
When can I expect results?
Natural Stack claims that the results of using Dream CBD or Omega CBD are instant. After taking Omega CBD in the morning, the manufacturer claims that you will feel more active and free from pain in about 20 minutes. Equally, in 20-30 minutes after consuming Dream CBD, you will be getting into a deep and restorative slumber. However, Natural Stack recommends consuming these CBD products for about three months for improved health.
What if Omega CBD and Dream CBD do not work?
Natural Stack warns that individual's results differ. However, if these CBD capsules do not deliver the suggested results, you are free to return them to the maker within 30 days of purchase. The maker assures you they will give you a full refund. However, you will incur shipping costs for the return bottles. Natural Stack recommends reaching their customer service via their official phone number or email address for refunds.
Pricing
You can only purchase Omega CBD and Dream CBD from Natural Stack official sales page. The maker warns that any other site claiming to sell these products is illegitimate. Also, buying from naturalstack.com ensures you get genuine and quality products.
Final Word
Omega CBD and Dream CBD are dietary supplements that can boost your wellbeing. Omega CBD supercharges your metabolism and keeps you energized throughout the day. On the other hand, Dream CBD induces sleep and helps you get quality and uninterrupted sleep so you can wake up feeling rejuvenated and refreshed the next day.